LpsAce is the name of a popular LPStuber who started her channel on June 24, 2012. She now has over 190,000 subscribers and over 45,000,000 views.
LpsAces name is Ace de Best, she lives in The Netherlands and is currently 16 years old. She is widely known for her music videos, but her series Experiment 42 is the most popular on her channel. It has won best LPS series in 2014 and 2015.
She has stated that her biggest dream is to make a feature film herself. She also loves to draw, mostly dragons, and she is an avid photographer. Both are often featured on her Instagram account, where she has over 55.000 followers. You can find more information about her on her website, ACEdeBest.com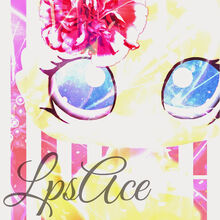 Ad blocker interference detected!
Wikia is a free-to-use site that makes money from advertising. We have a modified experience for viewers using ad blockers

Wikia is not accessible if you've made further modifications. Remove the custom ad blocker rule(s) and the page will load as expected.