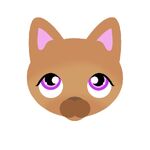 LPSLittleProductions is a popular LPSTuber with over 48k subscribers and 8 million views. She joined YouTube on February 10th, 2010. Some of her series include the renowned 'Guard Dogs', 'Nothing As It Seems', 'My Sister is a Vampire', and 'Another World', among others.
Personal Life
Edit
LPSLittleProductions has talked a little bit about what she likes to do in her personal life. She stated that she likes cosplay, and photography in her free time when she isn't working on videos or doing school work.
LPSLittleProductions also has a sister who is an aspiring music producer. Her sister goes by the stage name 'DAO', and has produced music for LPSLittleProductions and even LPSHannah.
LPSLittleProductions has multiple series, including the renowned 'Guard Dogs', 'Ooo a Vlog' 'Nothing As It Seems', 'My Sister is a Vampire', and 'Another World', among others, many of which have not been completed or deleted.
Ooo a Vlog
Edit
This series is a compilation of vlogs LPSLittleProductions has made of her traveling to different places or just showing what she does in her free time. The first vlog in the series premiered on October 21st, 2015, and currently has three vlogs.
Series description: Hey there! You've found some vlogs of mine! Sit back, relax, and enjoy my stupid jokes, weird adventures, and just see what I do when I'm not filming an LPS video.
Recent Ending
Edit
Recently, LPSLittleProductions posted a video of herself saying that she will not be continuing in making any more LPS Videos, because she doesn't feel like making any more, and so her series have been discontinued.
Ad blocker interference detected!
Wikia is a free-to-use site that makes money from advertising. We have a modified experience for viewers using ad blockers

Wikia is not accessible if you've made further modifications. Remove the custom ad blocker rule(s) and the page will load as expected.