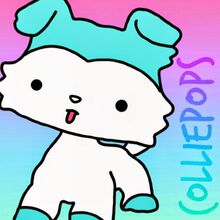 ColliePops is a popular LPSTuber who joined YouTube on March 6th, 2011. She has over 74k subscribers and over 11 million views.
She is most well-known for her series, 'Collie Complications' and her other series 'DEAD MEAT'. At one point, she stopped filming Collie Complications but surprised fans with the first episode of season two, called "Twin Swap", which is an improvement in video quality from previous episodes of the series.
Ad blocker interference detected!
Wikia is a free-to-use site that makes money from advertising. We have a modified experience for viewers using ad blockers

Wikia is not accessible if you've made further modifications. Remove the custom ad blocker rule(s) and the page will load as expected.