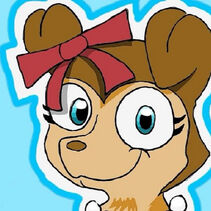 BrownBeeTV is an LPSTuber with over 100k fans and millions of viewers worldwide across all media platforms. She goes by the name "Senna" and is 17-years-old.
She is well-known in the LPS community for her short comedic videos such as "LPS: Let It Go" and "CRAZY LPS FAN GIRLS!" and also for her series such as "Littlest Pet Shop: Furbulous" and "Littlest Pet Shop: My Teen Life".
BrownBeeTV channel: https://www.youtube.com/user/browndog9567
BrownBeeTV Instagram: https://instagram.com/brownbeetv/
BrownBeeTV Twitter: https://twitter.com/BrownBeeTV
Ad blocker interference detected!
Wikia is a free-to-use site that makes money from advertising. We have a modified experience for viewers using ad blockers

Wikia is not accessible if you've made further modifications. Remove the custom ad blocker rule(s) and the page will load as expected.